2021-2022 Women's Roster
(2022-2023 Women's Roster Coming Soon!)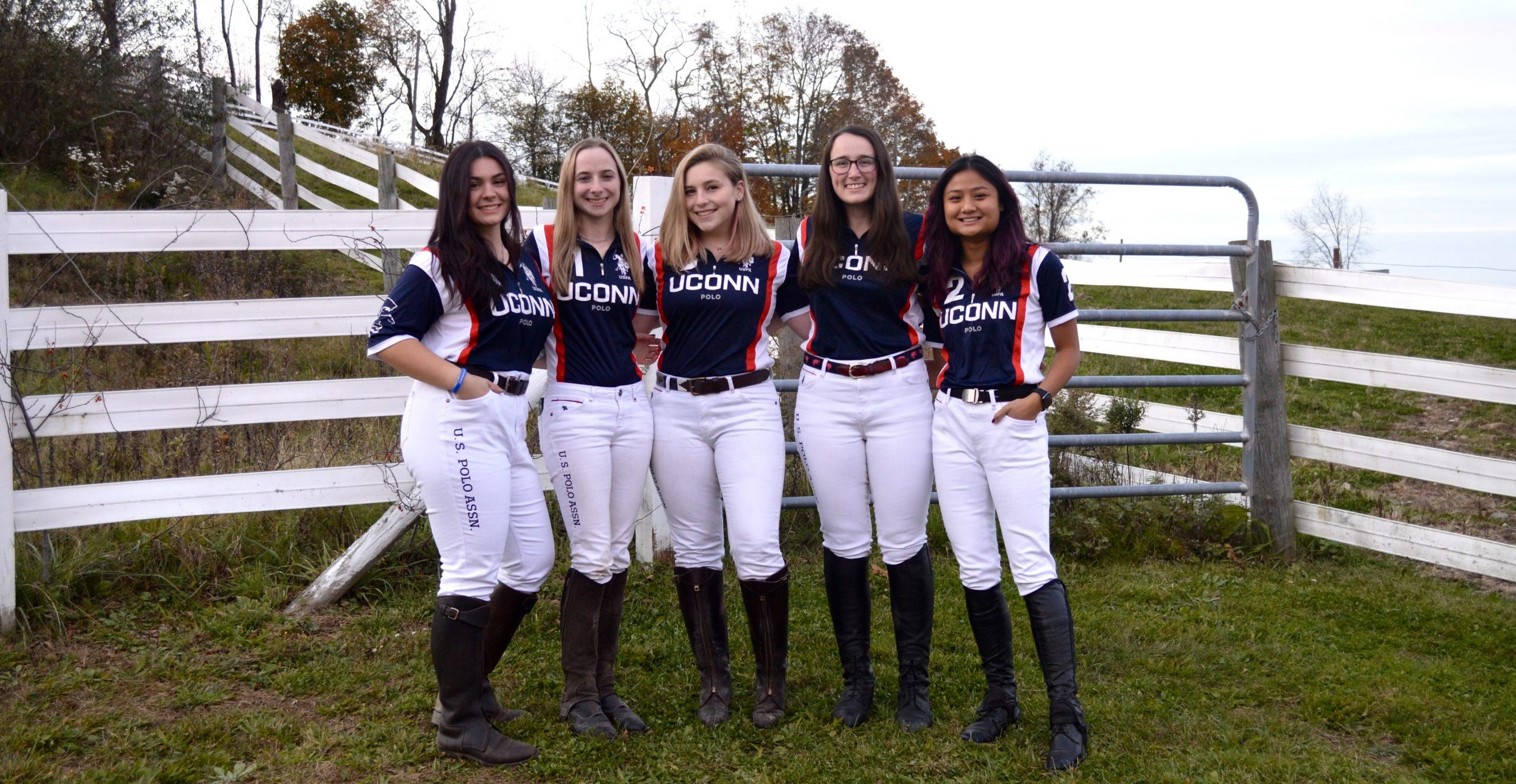 Rylyn Koger
President 
Year: Senior
Major: Animal Science
Favorite Horse: Chukker
Helmet Color: Navy
Rylyn started riding when she was 5 years old. She was a hunter jumper until her junior year in high school, when she started playing polo at Prestonwood Polo Club in Dallas, TX. Before Rylyn played polo, she competed in the California and Texas circuits for Modified Children's and Children's Hunters, becoming a top ten rider for three years in a row with THJA. When Rylyn started playing polo, she began taking lessons before starting to play with the UNT and TCU teams, as well as CSU when they came from out of town for a tournament. She played on one of the Prestonwood High School teams and played 8-goal outdoor polo during the summer. Rylyn now plays at the Dallas Polo Club during the Summers. 
Kylie Dalton

Vice President + Treasurer
Year: Junior
Major: Animal Science
Favorite Horse: Lucia
Helmet Color: Light Blue
Kylie has been riding ever since she was little, at about the age of 7. She had ridden hunt seat which is judged both flat and over fences. Kylie made the switch to polo spring of 2017 with the UConn practicum lessons. She has been advancing through the polo lessons at UConn over the past couple of years. Kylie officially committed to UConn spring of 2019, having full intention of trying out since she was hooked with the sport. She is coming up on her third year of polo and cannot wait to see what the future brings.
Toni Moore

Secretary + Social Media Chair
Year: Senior
Major: Mechanical Engineering
Favorite Horse: Chukker
Helmet Color: Navy + Red
Toni started riding horses at around 7 years old. She rode western through middle school, participating in playdays, barrel racing, and cow penning. In high school, Toni switched to western pleasure and competitive trail. She also began to ride hunt seat, which she continues to do when she goes home during the summer. When Toni came to UConn, in 2018, she decided to try polo practicum lessons and she was enthralled by the game and the people she met. She has taken polo lessons every semester she's studied at UConn and started to practice with the team last year. Toni loves the community and teamwork of polo and is excited for the year to come.
Maddie Robicheau
Year: Junior
Major: Animal Science
Favorite Horse: Chukker
Helmet Color: Navy + Red
Maddie started riding at the age of 5 at Fox Hill Farm and competed in the hunter/jumpers for years. During this time, she also fox hunted with the Myopia Hunt Club. She started taking polo lessons at UConn during the second half of her freshman year and fell in love with the sport. When Covid-19 closed campus in the spring of 2020, it also brought Maddie's polo lessons to an abrupt halt. After about a year off from polo lessons, due to Covid-19 and deciding to take online courses at UConn instead of returning to campus, she was finally able to start playing polo again. Maddie currently has a 21 year old pony, named Hercules, who has become the perfect pony to practice polo on.
Liz Leudesdorff
Year: Freshman
Major: Animal Science
Favorite Horse: Philomena
Helmet Color: Navy + Pink
Liz started riding at the age of 5 and continued to do show jumping until the age of 11. She transitioned into polo at Gardnertown Polo during the summer before 6th grade and has been playing ever since!
Anders Carlton

Head Coach
Beginning her riding career at the age of 5, Anders has tried it all, from jumpers to dressage to barrel racing, until she got hooked on polo at the age of 13. She played recreationally for 2 years and then went on to compete more seriously on the Gardnertown Interscholastic Girls Team and then went on to play for UConn. Anders was on the team from freshman to senior year and was president and captain of our women's team. She went to represent UConn in China during the Oxford Challenge, where the team secured 2nd place. Anders is now working as a Bridge Engineer at Fuss & O'Neil in Manchester, CT and spent some time this summer at Giant Valley Polo Club.